Earthwool Batts
Earthwool® ceiling insulation is available in R-Values from R2.5 to R6.0 and widths of 430mm or 580mm. Made from sustainable glasswool Earthwool® ceiling batts provide both a thermal and acoustic barrier to be warm in winter and cool in summer – giving you comfort from temperature extremes all year round.
ECOSE® Technology
Earthwool products made using ECOSE® Technology benefit from a binder which has no added formaldehyde and is based on renewable bio-based materials instead of traditional petroleum-based chemicals.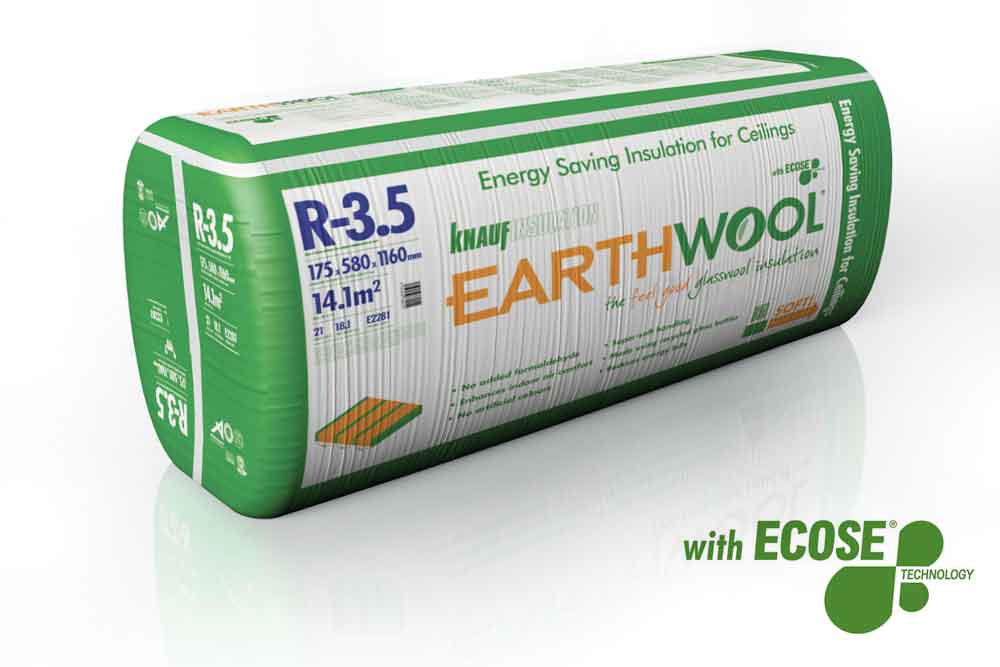 The technology has been developed for Knauf Insulation's glasswool and rock mineral wool products, enhancing our environmental credentials whilst maintaining the thermal, acoustic and fire performance and mechanical properties.
ECOSE Technology gives a distinctive new look to Knauf Insulation's Earthwool products - a natural shade of earthy brown, with no added dyes, bleaches or artificial colours.
Earthwool is also less dusty and has a much softer and friendlier feel whilst retaining its rigidity and stiffness properties.
The ECOSE Technology binder is up to 70% less energy intensive than the formaldehyde binders used in traditional glasswool insulation. As there is no formaldehyde or phenol used in the manufacturing process for Earthwool, it also improves the indoor air quality of buildings where these products are installed (compared to conventional glasswool products).