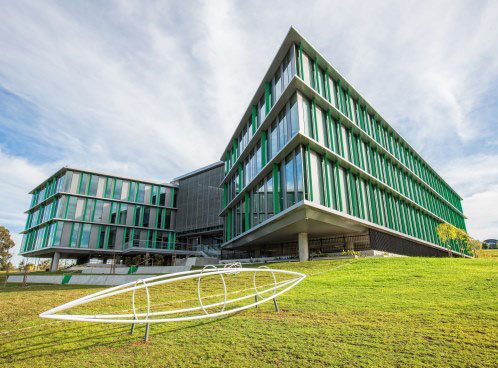 Complementing the already stellar Western Sydney University campus, insulation provided for the Werrington Park Corporate Centre required aestheticism and functionality like no other.
Encompassing an expanse of almost 3000sqm, Eureka Insulation was tasked with the challenge of providing rigid board insulation for the soffit over the open air, unconditioned carpark below.
Werrington Park Corporate Centre's contemporary architectural design required careful angular work. Acoustic and thermal considerations were also of top priority, insulating the workspace above from exterior temperature and noise-related disturbances. Attention to detail was paramount as the building now boasts a 5 Star Green Rating (Design & As-Built) and a 4.5 Star NatHERS Energy rating.
Eureka Insulation proudly met finish, time and cost objectives with performance to suit. Now a bustling hub of commerce and research, the Werrington Park Corporate Centre forms an integral piece of one of Sydney's fastest growing economic regions.
Back to News list