Styroboard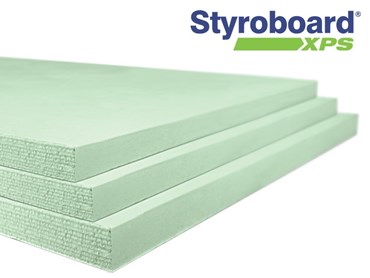 Designed and developed by Foamex, StyReflex™ is a clean, lightweight, non-sagging, non-irritant foil insulation sheet. Made from expanded polystyrene which has been foil laminated, StyReflex is available in different degrees of thickness making it suitable for a variety of uses and specifications.
StyReflex insulation sheets are aluminium foil-faced Styroboard™ sheets allowing for greater R-values to be obtained in open and confined spaces.
StyReflex is very cost effective and will not deteriorate, collapse, or lose thermal values over time. Construction applications include insulation for walls and ceilings, under concrete slabs (e.g. carparks), warehouses, and sheds.

Contact Eureka on 1800 626 624 or use our enquiry form for more information on Styroboard and pricing.