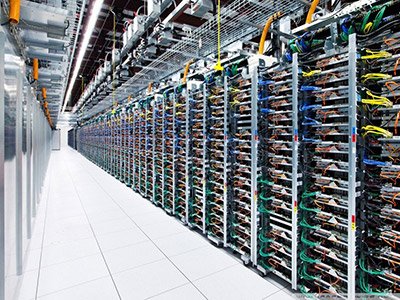 Data is known as the "oil of the digital age" - its an incredibly valuable resource and almost literally makes the world go round. Data centres sit at the centre of data storage and when it comes to insulation for these structures, there's none better than Eureka Insulation.
The objective when insulating data centres is to keep temperatures cool and controlled, minimising heavy power consumption and ensuring the longevity of data servers and storage units. Reducing energy costs by selecting the right insulation associated with cooling these buildings is crucial.
Eureka Insulation uses top quality, non-combustible insulation when insulating data centres. This, in turn, reduces the likelihood of fires, meltdowns and further damage. Eureka supplies Rockwool insulation products which provide for effective fire dampening capability at densities of 100kg per cubic metre.
Another critical function of insulating data centres is the need to insulate emergency power rooms. Incredible amounts of heat and energy is emitted from back-up power generators when power supply from the grid is interrupted. Quality insulation must be used to keep temperatures controlled, preventing generator breakdowns or malfunctions.
Additional consideration must also be given to the roof and external walls of data centres. Eureka Insulation provides high R value Roofing Blanket and Roof Spacers systems (J-Clips, so the insulation maintains its thickness after installed), no expense or effort is spared when maximising thermal resistance (or R values) through our use of quality materials and craftsmanship.
Data centre facilities all over Sydney (New South Wales), Victoria and Queensland have benefitted from Eureka Insulation's attention to detail and expertise when it comes to data centre insulation. Chat with us today to see how we can help ensure your investment is energy efficient and protected.
Back to News list