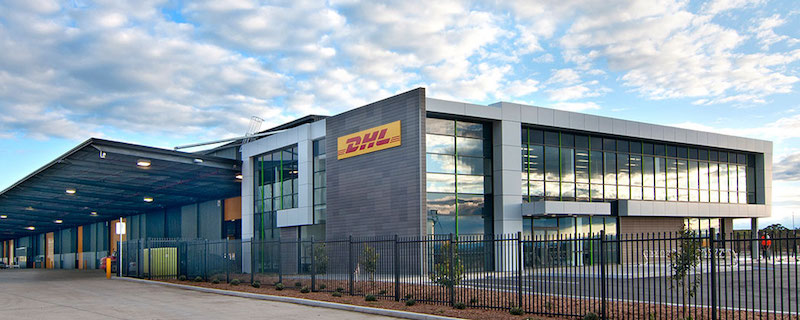 From 2012 up to 2014, Eureka Insulation Sydney supplied DHL with insulation for their distribution centre in Eastern Creek. The magnitude of the task proved to be monumental in terms of ingenuity, planning and careful delivery. Central to Eureka Insulation's focus was that of cost-efficacy and comfort.
Cooling and heating make up about half of the total energy cost in an average commercial building. Having a facility as large as the DHL distribution centre called for an excellently-designed insulation system to help keep energy costs low. As is this case with any commercial or residential insulation project - temperatures need to be cool in the summer, and warmer in the winter. Eureka Insulation was able to help make that happen for DHL.
Distribution centres can get very busy throughout all hours of the day and appropriate insulation mitigates and manages the sound emitted in and out of the structure. Eureka's insulation provided for suitable working environments within the various sections of the DHL distribution centre, as well as reduced the amount of noise pollution passed on externally.
Through its work, Eureka Insulation was also able to cater to enhancing comfort levels for DHL's employees. When cooling and heating becomes easier to manage (thanks to appropriate insulation) staff become more productive. Insulation manages temperatures at safer levels, resulting in increased worker safety and productivity, further reducing the possibility of worker downtime due to injury or illness.
If your business occupies a large commercial space, contact Eureka Insulation today to discuss your insulation needs.
Back to News list