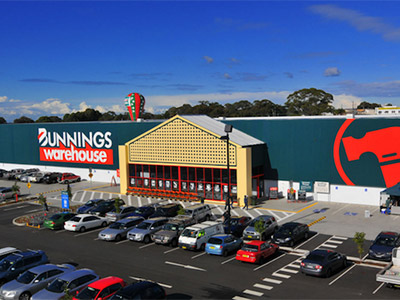 Bunnings are a growing piece of the Australian retail landscape. Their values of providing quality products and superior service to its customers aligns well with Eureka Insulation.
Our reputation for service and expert knowledge means we have built strong relationships with the builders of Bunnings Warehouse stores. As one of Australia's largest insulation manufacturers and suppliers, Eureka Insulation has the necessary capacity, products and skills to service an account as large as Bunnings.
We provide a superior insulation package to meet the aesthetic needs of Bunnings. Bunnings "exposed" ceiling creates the need for a professional finish and appearance. Comparatively, the typical bonded insulation finish creates a wave effect. As you look up at the ceiling of a Bunnings store you may notice smooth foil across the entire building. That is a unique type of application that is achieved by installing the foil, blanket and mesh layers separately rather than bonded.
Eureka Insulation provides superior, compliant, affordable and tailored solutions to the builders and look forward to future supply to Bunnings as their network of stores grows.
Finally, it is notable that all the products used are Australian Made and protect Bunnings Warehouse stores from the harsh Australian elements. You can find out more about these here:
Back to News list