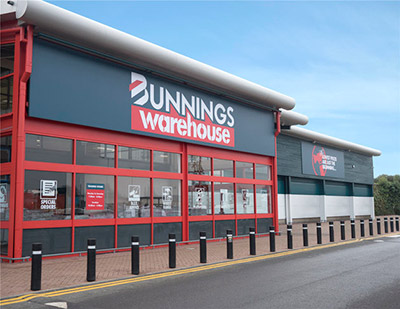 When it comes to insulation for large retail spaces, Eureka is unrivalled in its attention-to-detail, functionality and overall value. Complementing the rise of these so-called "Big Box" warehouse retailers, such as major hardware chain Bunnings and the now defunct Masters, Eureka knows exactly what it takes to ensure large retail insulation needs are met.
Often unware to the everyday home improvement shopper (perhaps preoccupied with what seeds to purchase or what new tools will come in handy for that next renovation) these "Big Box" operators have placed a great deal of research in store layouts, customer and staff comfort, and energy consumption. Central to these considerations is insulation.
The less energy savvy retail operators will generally opt for insulation products and specifications that only just meet BCA requirements. Though this may provide for some initial cost savings during the construction phase, long term losses will be experienced in the way of customer and staff comfort, energy usage, and heating/cooling implications. With corporate social responsibility at the forefront of today's commercial landscape, there is greater impetus for large retailers to employ energy-efficient and environmentally-conscious practices.
The modern, eco-friendly and astute business operator bases insulation decisions according to the particular specifications of their retail space. They know that the best idea at the time of construction is to plan ahead and ensure their premise is well-insulated; benefitting shoppers and staff alike with a more comfortable retail space. This investment results in shoppers spending more time in-store, a happier workforce with fewer sick days, and reduced staff turnover. The icing on the bottom line cake provides for ongoing energy consumption savings and in turn, greater profits. One also mustn't forget the positive effect this would have on greenhouse gas emissions.
Eureka Insulation as one of the largest suppliers of insulation products in Sydney, New South Wales and all over Australia, and passionately encourages businesses to think smart and invest in higher specification insulation at the time of commercial construction. Although this requires a slightly increased investment at the onset, retailers and commercial building owners will reap longer-term commercial benefits.
Contact Eureka Insulation today for all your large retail space insulation needs.
Back to News list