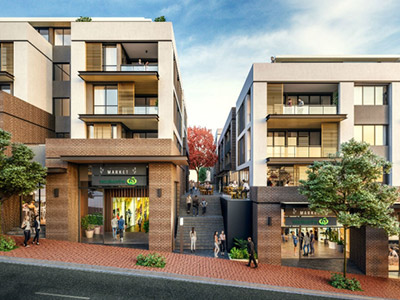 Energy costs are some of the highest outgoings for commercial building owners, particularly, those in the retail sector. The Building Code of Australia (BCA) and National Construction Code (NCC) seeks to counter this by mandating particular minimum energy efficiency requirements on buildings of this type. The meeting of these mandated requirements was one of the key priorities in the construction of the Beecroft Place Shopping Centre in Sydney's North West that houses the likes of Woolworths, Flight Centre and Priceline Pharmacy.
With residences above and a busy retail hub below, the Beecroft Place Shopping Centre project was multi-faceted. A combination of both acoustic and thermal insulation meant that HVAC system disturbance would be reduced, whilst ensuring retail sectors (especially Woolworths supermarket) benefited from continuous cooling to protect merchandise and provide comfort to patrons. The project was successfully completed meeting acoustic and energy efficiency goals, delivery times and quality of build.
Eureka Insulation were instrumental in offering compliant and affordable solutions to the builders.
Essential to the success of the project was the use of Kingspan Kooltherm K10 FM Soffit Boards as the primary insulation material.
For more information about this project and the use of Kingspan Kooltherm K10 FM Soffit Boards in your building project, call Eureka Insulation.
Back to News list